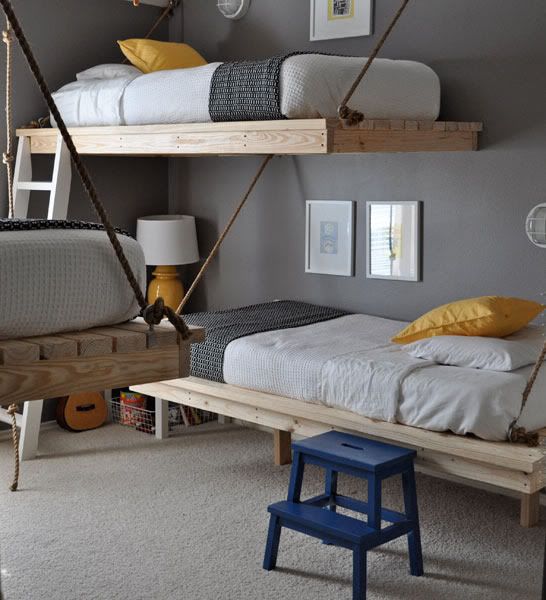 My jaw literally dropped when I saw these hanging beds for a kids' room. My initial thought was, "Wow! How cool" followed by, "There is no way my kids can sleep in those beds, they will probably not follow but all the frequent activity with each other would mean bumps along the corners of the bed." And I would need more of the best wrinkle ream because of the stress it will bring.
But I have to admit, this is unique!
Interested to make one? You can find instructions for a DIY Hanging Bed and read more about the featured beds here.
One Response to "Hanging Beds"